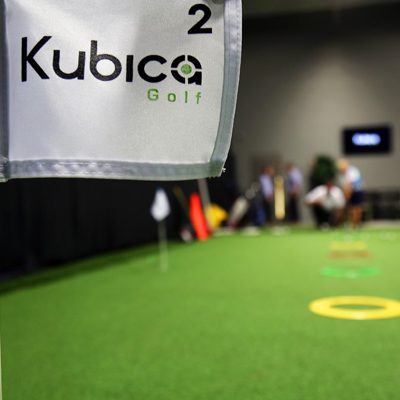 Membership Rates: Annual
| | | |
| --- | --- | --- |
| Individual | | 90* |
| Couple | | 140* |
| High School/ College Student | | 25* |
*Payable in advance with credit card or check.
WHAT PEOPLE ARE
SAYING ABOUT US
"I am loving ladies' night and having fun with it. Ready to buy new golf clubs! Telling others about it, giving out cards, and making others aware of Kubica Golf." – Kathryn Bailey
"I cannot express how pleased I am with my lesson with Frank yesterday. He helped me with the issues I have been having by quickly identifying some flaws in my swing. He not only instructed me on how to fix my issues but he explained the reasoning so I could better understand the golf swing and make my own adjustments if I have any other issues. I have not had a lesson in 20 years but I am glad I did. You have identified an excellent teacher for Kubica golf team." – Zach Camps
Take the First Tee
Becoming a member allows you to experience our state-of-the-art facility from practicing your short game on our greens to playing a round on one of our 27 courses to breaking down your swing using the latest performance enhancing technology, play here. Our membership is tailored to enhance the skills of beginners, recreational players and even the most talented single-digit handicappers – it allows you access to the best of the best.
There are plenty of wonderful life experiences that come along with a membership at Kubica Golf. You'll have a chance to get to know plenty of other members in our community – people that will be back again and again playing a round, or even volunteering their time in the community. A chance for some new friendships is part of the value of a membership.
BOOK AN ASSESSMENT
Member Benefits
We've designed our membership with you in mind
New Student Assessment
Flexible scheduling to practice your short game in our hitting bays or play a round in our E6 simulator*
Year-round access to performance enhancing technology
and certified PGA coaches
Monthly clinics
Access to Mach 3 Speed Training
Member portal to track performance and goals
Member special events
Community volunteer opportunities
Members will also benefit from our partner services
Training opportunities in Florida through Inner Circle of Golf
Access to golf fitness training
 *The simulator is 60/hour. Short game practice starts at 35/hour. Hitting bays are 15/hour.
New Student Assessment
Getting started on the road to a better golf can be a bit daunting. That's why we've developed the New Student Assessment which is unique to each member:
A discussion with one of our coach about your goals, physical fitness, current skill level
Video analysis and feedback on your swing
A thorough evaluation of your game to pinpoint your strengths and weaknesses
A summary including suggested plan aligned with your needs and expectations